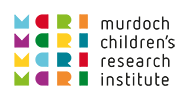 About Us
The Centre of Research Excellence (CRE) in Childhood Adversity and Mental Health is a five year research program (2019-2023) co-funded by the National Health and Medical Research Council (NHMRC) and Beyond Blue. 
We aim to bring together people with lived experience and their families, service providers, educators, researchers and policy makers from education, health and human services in a concerted effort to prevent the significant mental health morbidity load of depression, anxiety problems and suicidality experienced by children living in adversity and exposed to adverse childhood experiences.
The below video, provides a quick five minute overview of the CRE in Childhood Adversity and Mental Health. Including:
What is the CRE?
What does the evidence tell us?
What can we do?
How can we scale and sustain?
Proudly in partnership with