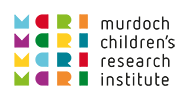 Child and Family Hub trial now registered with ISCRTN!
Published

Monday, June 28, 2021 - 12:00 PM
Our Child and Family Hub trial has now been successfully registered with the International Standard Randomised Controlled Trial Number Registry (ISCRTN).
ISCRTN is a primary clinical trial registry recognised by the World Health Organization (WHO) and The International Committee of Medical Journal Editors (ICMJE). ISCRTN accepts clinical research studies.
Proudly in partnership with