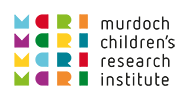 Congratulations Prof Harriet Hiscock on becoming an AAHMS Fellow!
Published

Wednesday, October 27, 2021 - 12:00 PM
We congratulate Professor Harriet Hiscock on becoming a new fellow to the Australian Academy of Health and Medical Sciences! She was among 29 health leaders elected to the academy's fellowship, which recognises the brightest minds in health and medical sciences.
Harriet has created a successful infant sleep app designed to help parents manage common child behaviour problems. Her sleep interventions have been implemented in the UK, Netherlands, USA, and New Zealand. 
You can find out more here.
Proudly in partnership with