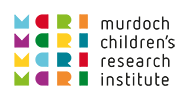 March newsletter!
Published

Wednesday, March 23, 2022 - 12:00 PM
Check out our latest March newsletter here! 
In this edition we introduce to new team members, provide an update on recruitment that is currently taking place at our Child and Family Hubs in Wynham, and at Marrickville (NSW), we share our latest achievements including upcoming conferences and recently published papers!
Proudly in partnership with