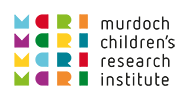 Our Work
Over the next five years we are aiming to review the evidence around what interventions are the most effective for reducing the negative effects of adversity and adverse childhood experiences (ACEs) on children's mental health. We will also work in partnership with two communities to co-develop and deliver community based programs that address the complex problems families are facing as well as their child's mental health problems.
This work will be conducted through a series of different research projects and led by a multidisciplinary team of experts in psychology, mental health, parenting and paediatrics as well as front line service providers and people with lived experience.
The work of the Centre has been organised into three themes:

Theme A: Reviewing the evidence
Theme B: Co-designing and implementation
Theme C: Policy and sustainability
The Centre's work areas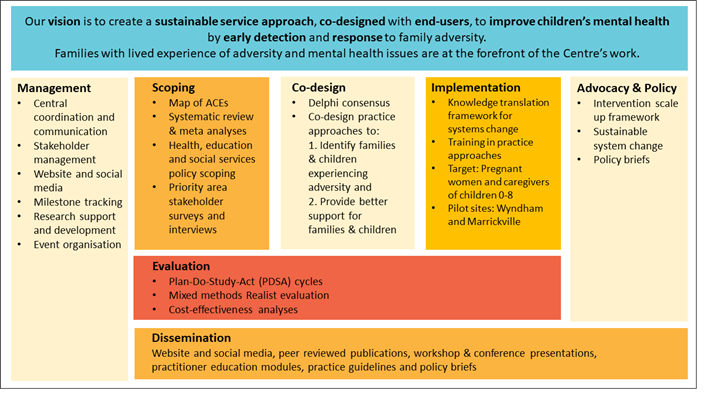 Click here to download a summary of the Centre. 
Proudly in partnership with