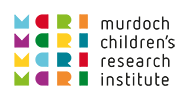 Child and Family Hubs
Overview
Led by Professor Harriet Hiscock.
This work aims to co-design with families and practitioners a "one stop" Child and Family Hub. The Hub will co-locate health (medical and allied health) and social care practitioners to better identify family adversity as an upstream preventable determinant of mental health problems, while concurrently identifying and addressing existing issues for children aged 0-8 years and their families.
Child and Family Hubs will be co-designed and tested in two Australian communities:
Wyndham in Victoria; and
Marrickville in New South Wales.
Where is the project at?
New South Wales
At the Marrickville Hub in the Sydney Local Health District, interviews are being undertaken with families and local practitioners to understand their needs. These interviews will highlight barriers and supports that we need to address if practitioners are to better detect and respond to children and families living in adversity.
Victoria
We recently completed an intensive 10-week co-design series, which involved seven half day workshops with a core team of five local practitioners representing health, education, and social services and two local community members in Wyndham Vale. To guide the co-design process, we used client personas to illustrate what a typical client journey through the Hub may look like. The design team then mapped out the barriers for addressing adversity at the individual, service and system level. They then developed several prototyped solutions for overcoming these barriers. For example, one of the solutions was to use multilingual posters in the waiting room to better engage families in the service.   
Check out the below links to learn more about our project...
Proudly in partnership with