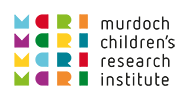 What we do
Over the next five years we are aiming to review the evidence around what interventions are the most effective for reducing the negative effects of adversity and adverse childhood experiences (ACEs) on children's mental health. We will also work in partnership with two communities to co-develop and deliver community based programs that address the complex problems families are facing as well as their child's mental health problems.
This work will be conducted through a series of different research projects and led by a multidisciplinary team of experts in psychology, mental health, parenting and paediatrics as well as front line service providers and people with lived experience.
The work of the Centre has been organised into three themes:

Theme A: What is the the evidence
Theme B: Co-designing intervention service approaches
Theme C: Policy and implementation
Theme A
What is the evidence?
Led by Professor Tony Jorm, Theme A aims to review the current evidence on strategies to prevent and respond to childhood adversity and associated depression, anxiety and suicidality through a series of systematic literature reviews and meta analyses. After reviewing the evidence, we will convene a panel of experts including people with lived experience and experts from education, social services and health service sectors to participate in a Delphi study. The Delphi study will enable us to determine what interventions will be the most appropriate for reducing the negative impacts of adversities on children's mental health in real life settings. We will also include health economic analyses to understand what interventions represent the best value.   
Theme B
Co-designing intervention service approaches
Led by Professor Harriet Hiscock, Theme B aims to co-develop, with end-users, systems-based approaches that identify and respond to childhood adversity from before birth to the early childhood and primary school years. The evidence generated from the systematic literature reviews and the recommendations from the Delphi study in Theme A will inform the design of two intervention service approaches that will be piloted in two communities: Wyndham in Victoria; and Marrickville in New South Wales. This will involve two hub sites in each community: a community health centre for families of children 0-5 years and a primary school for families of children 5-8 years. At each of the hub sites there will be a range of co-located health services and social services that will work together and in partnership with the community to help families to address the issues they are facing as well as their child's mental health.
We don't yet know what the specific interventions will be – but they will be designed to reduce future cases of mental health conditions and suicide as well as reduce the level of internalising and externalising symptoms in the population at all levels of severity. As the interventions are piloted, we will evaluate their feasibility, acceptability and how well they work at improving children's behavioural and emotional problems.
Theme C
Developing a policy and implementation framework
Led by Professor Sharon Goldfeld, Theme C aims to develop a knowledge translation framework that specifically focuses on taking the learnings from Theme A and purposefully and iteratively considers how they can be translated into practice in the programs of Theme B to promote their best uptake. We will also look to how successful integrated models can be scaled up through government and other funding sources across each Australian jurisdiction.
Click here to download a summary of the Centre. 
Proudly in partnership with