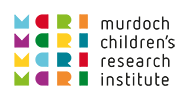 Partnerships
We are partnering with the Wyndham City Council in Victoria and the Inner West Council in NSW. These are the communities where we will co-design and implement our community hub services.

We are also partnering with universities, government agencies and non-government organisations to develop and deliver this program of work.
If you or your organisation would like to discuss a potential partnership with the Centre of Research Excellence in Childhood Adversity and Mental Health please get in contact with us.
Proudly in partnership with