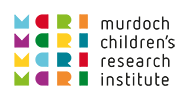 Formative research
New South Wales
At the Marrickville hub in the Sydney Local Health District, 11 interviews were undertaken with key stakeholders
Interviews highlighted the barriers that we need to address if service providers are to better detect and respond to children and families living in adversity, as well as associated mental health problems in children aged newborn to 8 years old.
Some of the common key barriers and enablers that were identified across stakeholder interviews for NSW & VIC included:
Lack of knowledge or awareness of available supports
Lack of services available; and
Services focusing on a narrow definition of parent.
Enablers to address these include: raising awareness of supports that are available, providing support to families to enable them to navigate the system, and ensuring that services take a 'whole of family' approach.
Victoria
The CRE have been working in partnership with Wyndham City Council and IPC Health to co-design a Child and Family Hub in Wyndham Vale, Victoria.
Co-design is the active involvement of a diverse range of participants in exploring, developing, and testing responses to shared challenges (Blomkamp, 2018).
To find out more about the work our team are doing on Co-design, please checkout the video below:
Proudly in partnership with