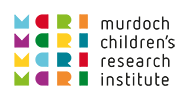 Education and Training
PhD Scholarships
We are committed to training the next generation of researchers in childhood adversity and mental health. The Centre will be offering a number of top-up scholarships worth $5,000 per year plus travel allowances of up to $2,750 per year to outstanding students. As well as the financial benefits of the scholarship, CRE students will be mentored and supported by a range of investigators and linked in with a network of other students and researchers working in this area.
Please contact us if you are looking to commence a PhD in 2020 and are interested in applying for a top-up PhD scholarship.
Community of Practice
Are you a researcher or student interested in childhood adversity and mental health research? Please contact us if you would like to link in with our Community of Practice.
Professional Development
The Centre will deliver a series of professional development workshops, seminars and conferences to build the workforce capacity and up skill front line providers in being able to detect and respond to families facing adversity and mental health issues in children. to our mailing list to be the first to hear about our courses.
Proudly in partnership with