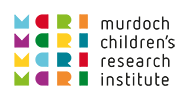 Empowering Parents with Technology-Assisted Programs to Prevent Anxiety Problems in Children
Technology-assisted parenting programs and interventions have the added benefit of accessibility for parents who, for reasons of cost, stigma, distance or other socio-economic barriers, may not otherwise be able to access such parenting resources. For families experiencing adversity, these accessibility barriers can be especially prevalent.
 This PhD project will evaluate how acceptable and useful technology-assisted programs are in empowering parents of children experiencing adversity, to prevent emotional and behavioural problems.
The aims of this project are to:
Review the current evidence on technology-assisted family-level interventions designed to prevent and respond to adverse childhood experiences (ACEs), to describe the range of strategies used to engage these families and the effects of these strategies on engagement outcomes, and explore the effects of these interventions on modifying target ACE outcomes.
Conduct stakeholder consultations with families, practitioners, and policy makers to understand from various stakeholder perspectives in what ways a parenting intervention could be appropriately adapted and delivered using technology, in real-world settings.
Co-design a technology-assisted parenting program for parents of children living with adversity, with parents and service providers who work with these parents, using evidence-based parenting guidelines.
Conduct a pilot evaluation of the co-designed program via the Centre's community hub, or another relevant service, to investigate the program's acceptability and perceived effectiveness in improving target parenting factors, as well as child depression and anxiety symptoms, and the long-term feasibility of such a program.
This project will commence in March 2020 at Monash University under the supervision of A/Prof Marie Yap.  
PhD Candidate: Grace Aldridge
Proudly in partnership with