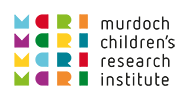 Scalability and Sustainability
Overview
Led by Professor Sharon Goldfeld, Scalability and Sustainability aims to develop a knowledge translation framework that specifically focuses on taking the learnings from 'Reviewing the Evidence' and purposefully and iteratively considers how they can be translated into practice in the programs (i.e Child and Family Hubs) to promote their best uptake. We will also look at how successful integrated models of care can be scaled up through government and other funding sources across each Australian jurisdiction.
Findings from the body of work undertaken will be translated into policy and practice through the knowledge translation strategy that will be implemented as part of 'Scalability and Sustainability' of the CRE. If the pilot Child and Family Hubs are successful, the integrated care approach for families living with adversity with children aged newborn to 8 years could be adopted in other community health settings.
The study team will develop policy briefs that include the successful components of the care model. It will also ensure that these briefs are widely disseminated, readily accessible and fit with current community and primary health care practices.
To support the scale and sustainment of Child and Family Hub models of care, we are supporting the development of the National Child and Family Hubs Network... Read more. 
Proudly in partnership with