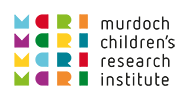 Theme B - Co-design and Implementation
Led by Professor Harriet Hiscock, Theme B aims to co-develop, with end-users, systems-based approaches that identify and respond to childhood adversity from before birth to the early childhood and primary school years. The evidence generated from the systematic literature reviews and the recommendations from the Delphi study in Theme A will inform the design of two intervention service approaches that will be piloted in two communities: Wyndham in Victoria; and Marrickville in New South Wales. This will involve two hub sites in each community: a community health centre for families of children 0-5 years and a primary school for families of children 5-8 years. At each of the hub sites there will be a range of co-located health services and social services that will work together and in partnership with the community to help families to address the issues they are facing as well as their child's mental health.
Community Hub Model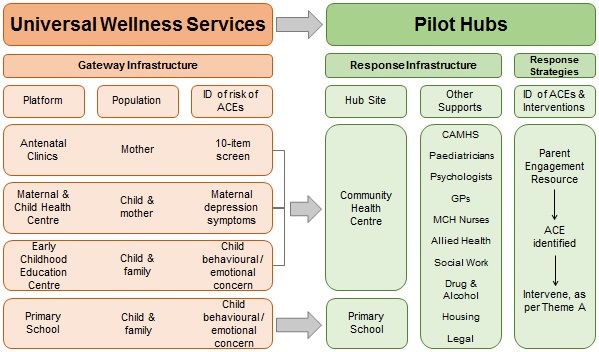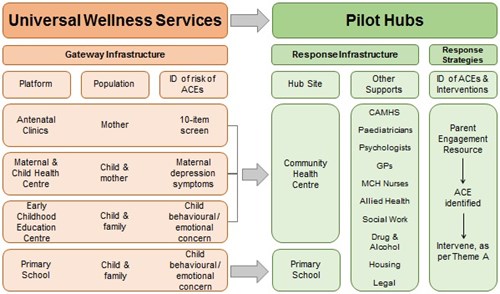 We don't yet know what the specific interventions will be – but they will be designed to reduce future cases of mental health conditions and suicide as well as reduce the level of internalising and externalising symptoms in the population at all levels of severity. As the interventions are piloted, we will evaluate their feasibility, acceptability and how well they work at improving children's behavioural and emotional problems.
Proudly in partnership with