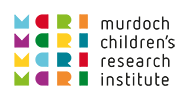 For families
Parenting Strategies
http://www.parentingstrategies.net/
The Parenting Strategies website has been put together to help parents manage some challenging issues they may face with their children, including depression, anxiety and other mental health problems. The team have developed guidelines outlining how parents can protect their children from depression and anxiety problems. Click here to access the guidelines.
Raising Children Network Website

https://raisingchildren.net.au/
The Raising Children Network is a useful website for parents of children aged 0-18. The website provides ad-free parenting videos, articles and apps backed by Australian experts.
Beyond Blue's Healthy Families
https://healthyfamilies.beyondblue.org.au/
The Healthy Families website was developed by Beyond Blue to support parents and  caregivers of children. The website has information about raising resilient children, what services are available, early warning signs and coping strategies. 
Proudly in partnership with