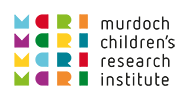 Reviewing the Evidence
Overview
Led by Professor Tony Jorm, we reviewed the evidence on strategies to prevent and respond to childhood adversity and associated depression, anxiety and suicidality through a series of systematic literature reviews and meta-analyses. We then conducted a Delphi consensus study to determine which interventions would be the most appropriate for reducing the negative impacts of adversities on children's mental health in real life settings.
Find out more about each of these studies below:
Prioritising interventions (coming soon)
What are ACEs?
Adverse Childhood Experiences (ACEs) are stressful and potentially traumatic events during childhood that can have lasting negative effects on physical and mental health. Although there is currently no standardized definition of ACEs, the common forms of ACEs include exposure to childhood maltreatment, maladaptive parenting practices (such as harsh discipline, aversiveness, over-involvement or parent-child conflict), household dysfunction (substance or alcohol misuse, family violence, and parental separation/divorce), violence and socio-economic disadvantage (Karatekin and Hill, 2018; Fassel et al., 2019)
Proudly in partnership with